Madonna: A League Of Her Own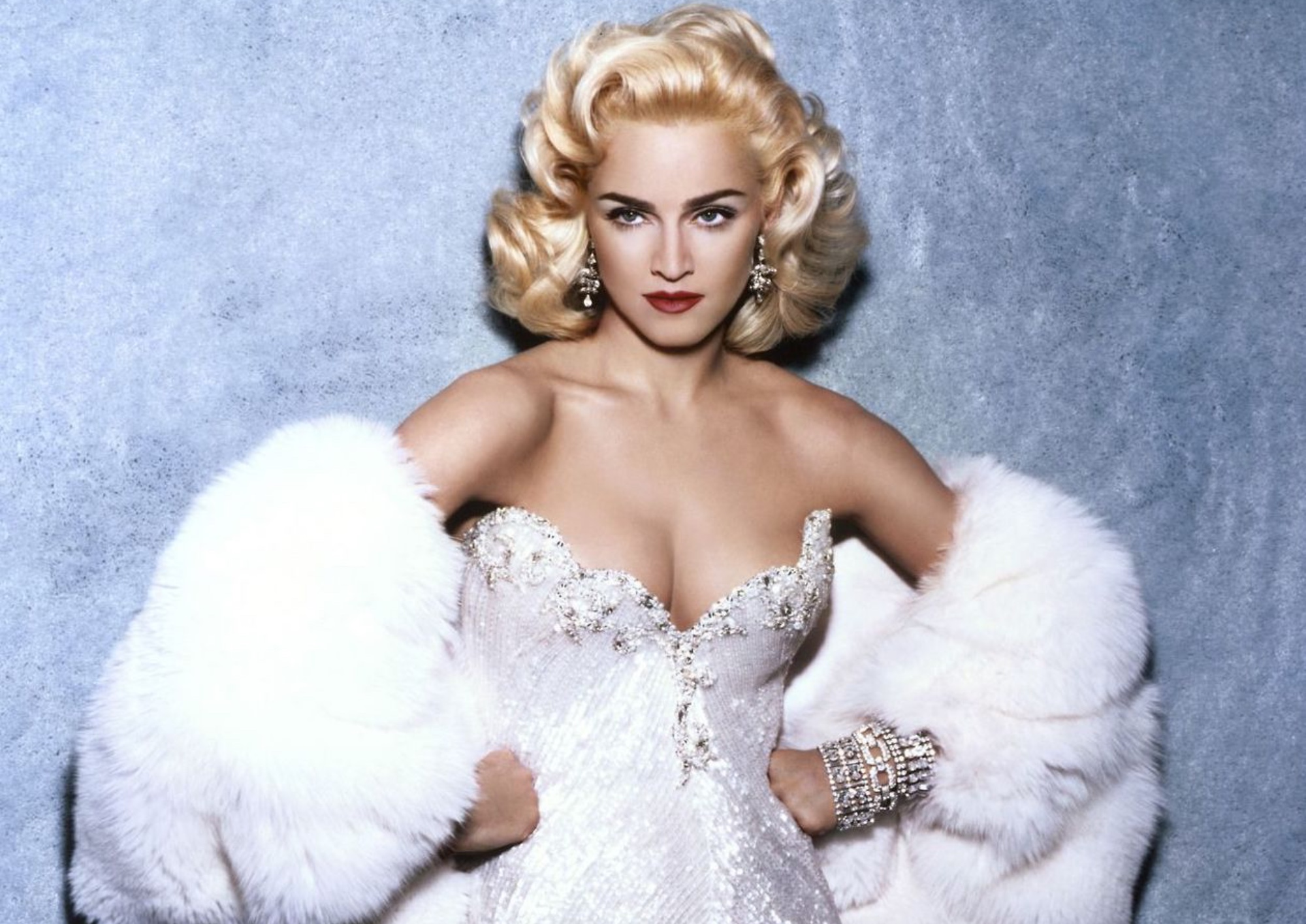 July 27 marks forty years since the release of Madonna's eponymous debut, an undeniable dance-pop classic. The only record of hers included in its "100 Greatest Albums Ever," Entertainment Weekly proclaimed that it "heralded something much bigger: the arrival of the pop diva as a singular force who put personality above all else."
Madonna's instant eruption crystallized MTV's explosive success; she became the great innovator of global media's most potent and pervasive new format. Her music videos are silent masterworks set to song, starring 1980s incarnations of Cyd Charisse, Marlene Dietrich, and Marilyn Monroe.
In the most fertile era of her cinematic output, Madonna materialized the varied personae of her calculated public image: East Village disco princess, platinum'd comic book mistress, two-faced femme fatale, revered/vilified political idol. She tight-roped the Warholian line between fact and fantasy, celebrity and privacy, chastity and vulgarity – blurring her art and life as the "woman about whom we know everything and nothing at all." (Norman Mailer, Esquire 1994)
Celebrating four decades of The Queen of Pop, Roxy Cinema is proud to present a selection of her most vital films and videos from her exuberant 1980s and 90s oeuvre… affirming that Madonna is truly in a league of her own.
Desperately Seeking Susan – July 27th screening and Q&A with director, Susan Seidelman. A bored New Jersey suburban housewife's fascination with a free-spirited woman she has read about in the personal columns leads to her being mistaken for the woman herself.
Shadows And Fog – This Woody Allen classic will be shown in 35MM. With a serial strangler on the loose, a bookkeeper wanders around town searching for the vigilante group intent on catching the killer.
Girl 6 – Spike Lee brings together an all-star cast to tell the story of a young black woman trying to make it in the acting world that resorts to working as a phone sex operator to pay the bills. Shown in 35MM.
Dick Tracy – Madonna breathes life into the comics as a detective finds his life vastly complicated when Breathless Mahoney makes advances towards him while he is trying to battle Big Boy Caprice's united mob.
Bloodhounds Of Broadway – Broadway was never brighter and never roared louder than New Year's Eve, 1928, when anything could happen-and did. A four part short story musical co-starring Madonna, Jennifer Grey, and Matt Dillon.
Dangerous Game – A New York City film director working on his latest movie in Los Angeles begins to reflect the actions in his movie and real life, especially when he begins an affair with the lead actress. This Abel Ferrara favorite will be shown in 35MM.
Body Of Evidence – A lawyer defends a woman accused of killing her older lover by having sex with him. This sexual thriller was released in conjunction with Madonna's SEX book and the Erotica music video, which was only played after 10PM on MTV.
Evita – This Andrew Lloyd Webber project was years in the making and led to Madonna winning her first Golden Globe. Watch her sing the iconic Don't Cry For Me Argentina as she lights up the screen. Shown in 35MM.
Truth Or Dare – The documentary that some say led to the birth of reality tv. Cameras followed Madonna and her troupe of dancers and artists across the world as they performed the Blond Ambition Tour, a show that was both criticized by The Vatican and inspired a generation of queer youth.
Vision Quest – Madonna's first appearance in a major motion picture has her crooning hits like Crazy For You and Gambler. The popularity of Crazy For You, Madonna's first ballad to hit number 1 on the Billboard Hot 100, is often what the movie is remembered for. Shown in 35MM.
Who's That Girl – A light hearted, screwball comedy full of comedic moments with Madonna at her True Blue blondest. Catch her on screen with her pet cougar in all of her 80's glory in 35MM.
Shanghai Surprise – Newlyweds Madonna and Sean Penn star in what was dubbed "Madonna's first flop." We think it's high time to give this film another look now that we are so far removed from their honeymoon drama, director squabbling, and sparring with the press.
Special Thanks to Joeseph Berger for helping to coordinate and inspire this special program.