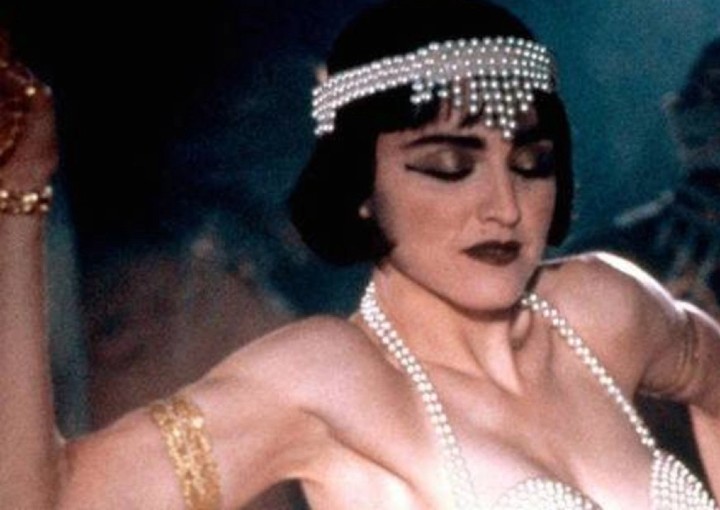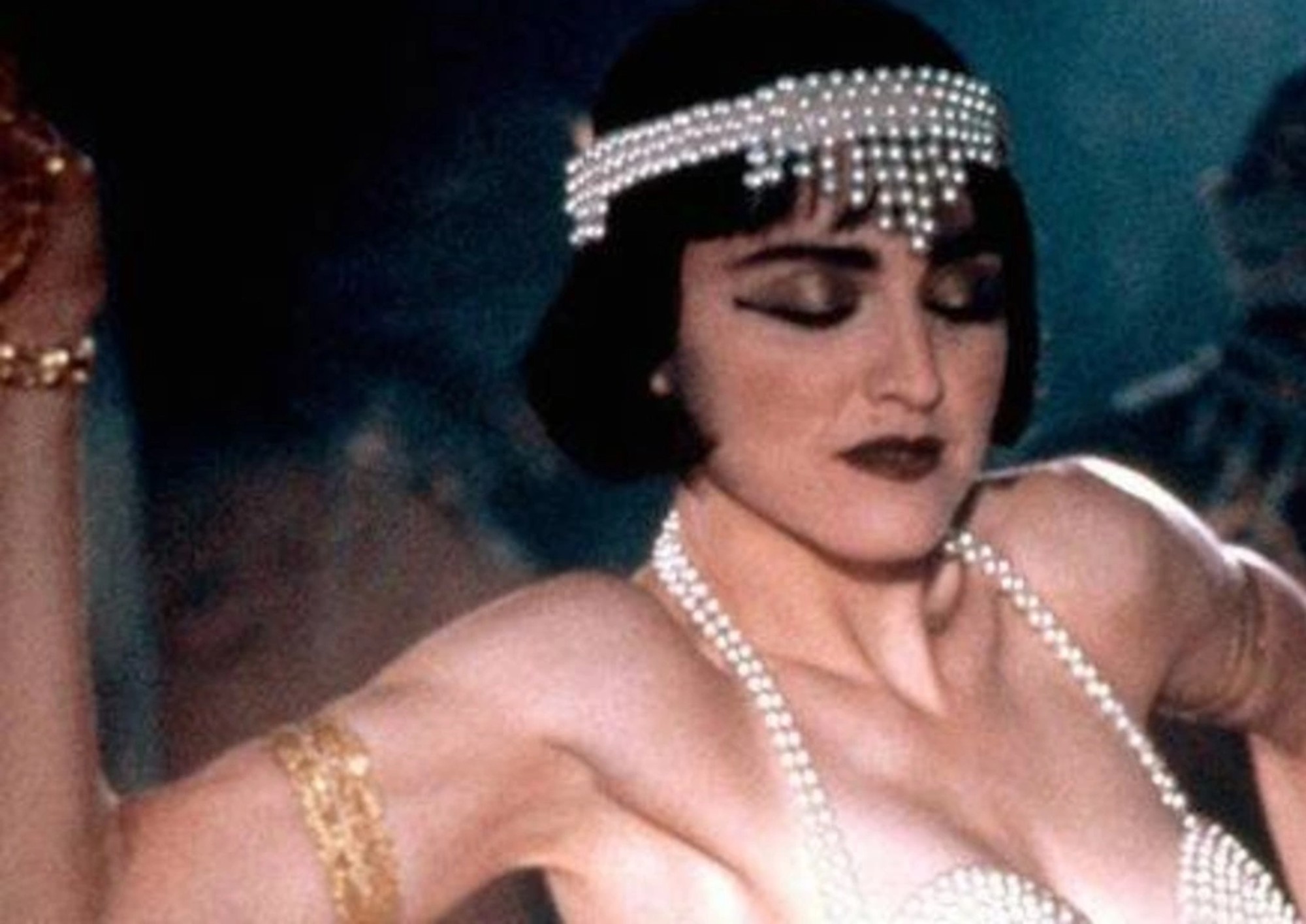 Bloodhounds of Broadway - 35MM
Comedy, Drama, Musical | 1989 | 93MIN
Director
Howard Brookner

Cast
Matt Dillon
Jennifer Grey
Madonna
Rutger Hauer
A forgotten treasure, based on four short stories by Damon Runyon, set in Prohibition-era Manhattan. The film's 'Midtown-demimonde' includes thesps and farceurs Matt Dillon, Rutger Hauer, Randy Quaid, Anita Morris, Julie Hagerty, and Steve Buscemi. Madonna is "Hortense Hathaway," a Theda Bara-brassiered, Colleen Moore-coiffed flapper who duets with Jennifer Grey to Bing Crosby's "I Surrender Dear." A box office bomb, Bloodhounds of Broadway was unfortunately edited without director's approval: Howard Brookner was dying of AIDS towards the end of post-production.
Video: EXPRESS YOURSELF (David Fincher, 1989):
"Don't go for second best." Madonna's theme song, mega-hit, and feminist anthem is the soundtrack to David Fincher's first of four groundbreaking videos for the superstar, the most expensive video ever made at the time (now, number 3). In this Lempicka-designed reimagining of Metropolis – Fritz Lang bumped up on designer coke – Madonna purges all of her Old-Hollywood obsessions: a pants-wearing Barbara Stanwyck atop an empire of oiled-up factory workers; Jean Harlow in a blonde bob and black lingerie; Ursula Andress chained to her bed (and desires)… Madonna is untouchable.