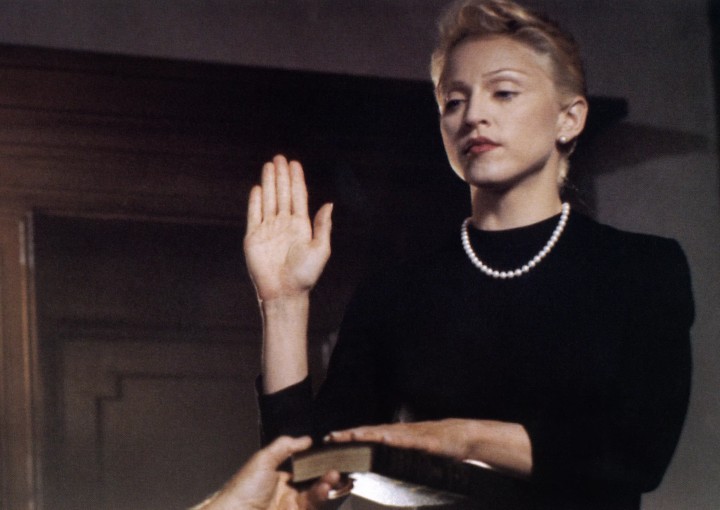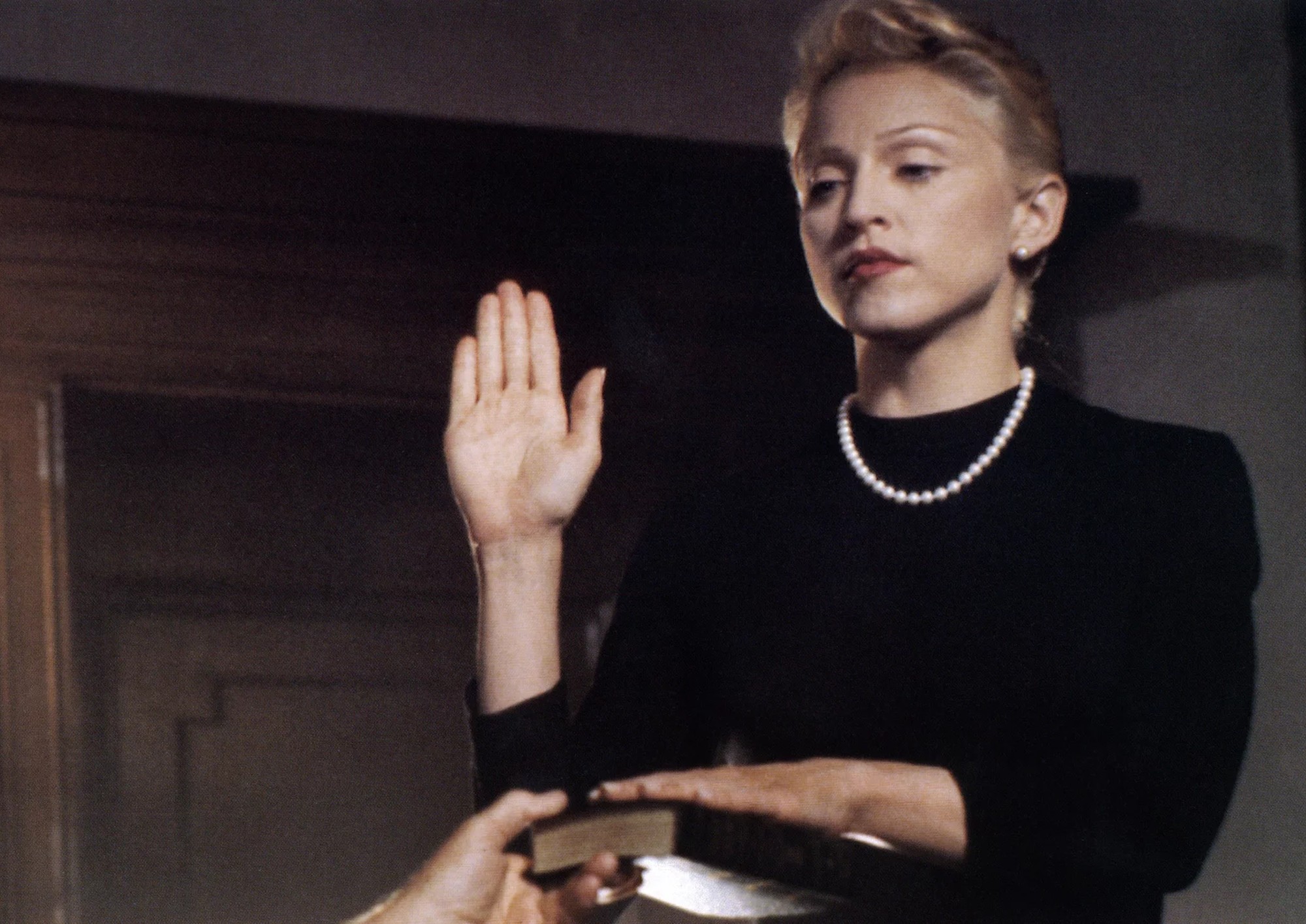 Body of Evidence - 35MM
Drama, Thriller | 1992 | 99MIN
Director
Uli Edel
Cast
Madonna
Willem Dafoe
Joe Mantegna
A critical misfire, Vincent Canby said of Body of Evidence: "As a movie, it looks as if it wanted to be Basic Instinct, though it winds up more like Ilsa, She-Wolf of the SS." Madonna displays all her Skinimax super-soft-smut skills in this overheated courtroom thriller by Uli Edel (Christiane F, Last Exit to Brooklyn) and co-starring Willem Dafoe. Slightly far-reaching in its commercial agenda, Body of Evidence's release was timed around Madonna's Erotica album, and the perversely bestselling (1.5 million copies worldwide in three days), fantasy-cum-photography folio Sex – a triptych that established the Madonna empire as an explicitly radical, button-pushing monolith.
Video: JUSTIFY MY LOVE (Jean-Baptiste Mondino, 1990):
"A pop cultural sex crime." The first video banned by MTV, which led to the consequent commercial release of a video single – another game changer – portrays Madonna wandering the halls of a Parisian hotel, desperate, in heat. Mondino's blurred corridors and cracked doors reveal a labyrinthine netherworld of overtly kinky proclivities, allusions to Mapplethorpe, The Hellfire Club, and Night Porter-fetishized androgyny. Madonna's favorite video to make – her sexiest, bravest moment – placed her on the frontlines of the debate over censorship and catalyzed deeper sexual provocations over the next several years.