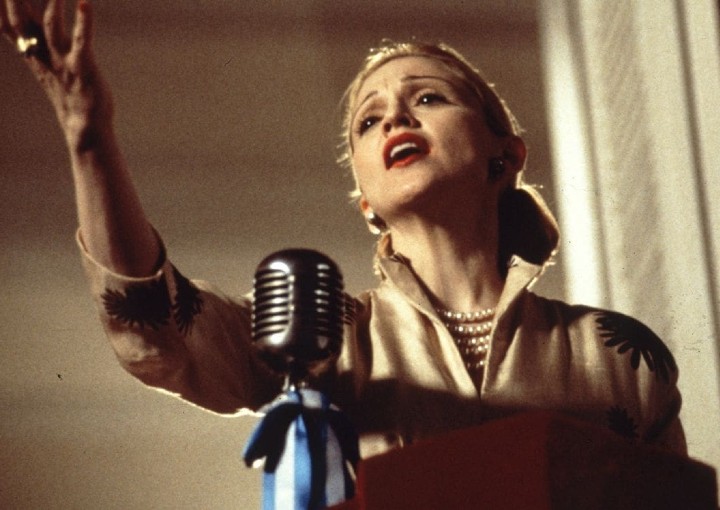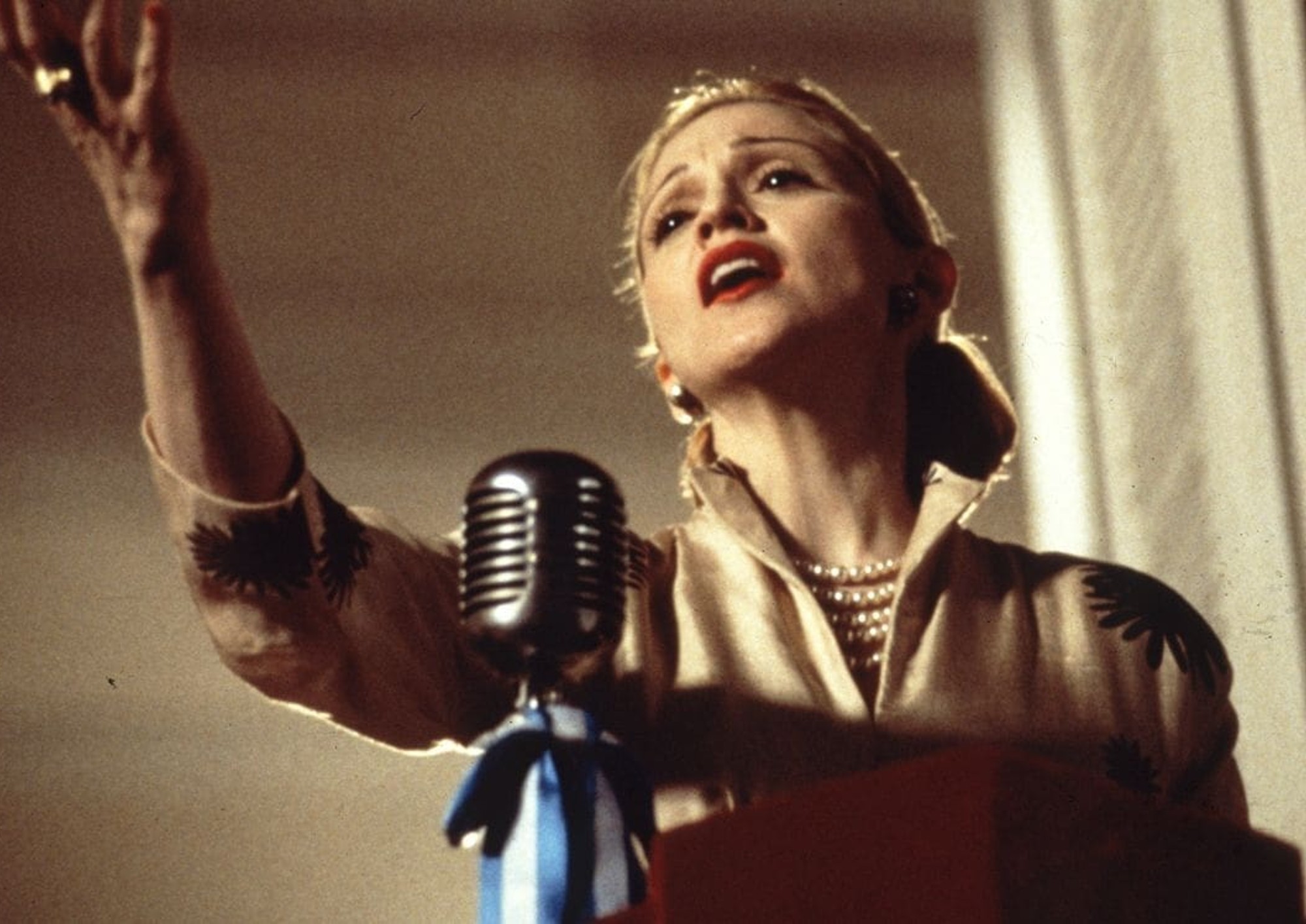 Evita - 35MM
Musical, Biography, History | 1996 | 135MIN
Director
Alan Parker
Cast
Madonna
Antonio Banderas
Jonathan Pryce
Alan Parker to Newsweek: "Eva Peron is actually Madonna, but in 1948 instead of 1996." Fighting tooth and nail for nearly eight years, Madonna landed her dream role as the "the Cinderella of the tango and the Sleeping Beauty of Latin America" – Eva Peron, First Lady of Argentina. This bold casting choice was reviled by Argentines (who protested, called for exile, and sent death threats) but resulted in accolades for director Alan Parker and a Golden Globe win for Madonna. The film earned its star a Guinness World Record for most costume changes in a film (85, including 39 hats, 45 pairs of shoes, and 56 pairs of earrings) – a record previously held by Liz Taylor in Cleopatra (65 costume changes).
Video: TAKE A BOW (Michal Haussman, 1994)
Wrapped in Galliano and Louboutin, Madonna is ravishing in this luxurious, sepia-toned 1940s period epic, shot at the Plaza de Toros de Ronda, Spain. She is the neglected amante of real-life torero Emilio Munoz, his bullfight a visual expression of "an obsessive, tragic love story that doesn't work out in the end." An Almodovar-inspired statement on classism: threatened by Madonna's aristocracy, the matador physically abuses and then coldly abandons her.