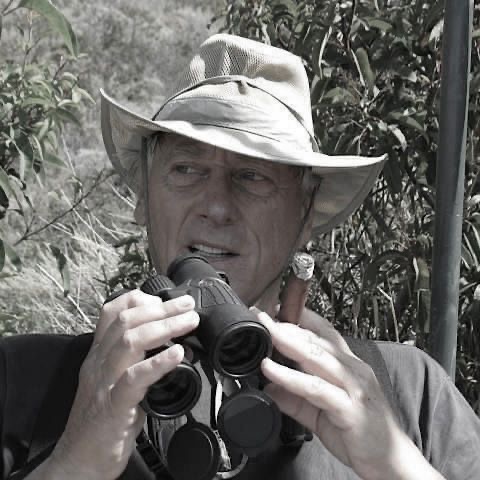 I found Paul Williams. The director. Not the songwriter or the rock critic or the architect…the other Paul Williams. I found Paul holed up in the Brazilian jungle outside of Rio De Janeiro when I was working on a podcast about his film "The November Men". I'd spoken with his co-writer and co-star, James Andronica and, after two marathon interview sessions, James relinquished Paul's number. I reached out and initially got no response. When the episode was released, I sent it to Paul and he got back to me. He either liked or hated it but he wanted to talk. Turns out, he'd just finished a draft of his memoir and he wanted to know if I would read it.
That memoir; "Harvard, Hollywood, Hit Men & Holy Men" is now available from Kentucky University Press and the story it tells, Paul's story, fills in some big gaps in the history of new Hollywood. As one half of the Pressman/Williams production team that launched Brian DePalma ("Sisters" & "Phantom Of The Paradise") and Terrence Malick ("Badlands") Williams found himself, a young elder statesman in Hollywood in the late 1960's as one of the first youth directors to crack the crumbling studio system with the film "Out Of It", which he wrote and directed in 1966.
Although the film would not be released until 1969, it was finished before movies like "The Graduate" and "Bonnie & Clyde". This positioned Paul (and his production partner, the recently deceased Edward Pressman) at the vanguard of the youth movement that would become New Hollywood. Scorsese. Coppola. Spielberg. They all figure in Paul Williams' story, and he in theirs. During those years Paul found himself at the fiery heart of the political movements of the time. Filming The Black Panthers. Hanging out with Eldridge Cleaver, Huey P. Newton, Abbie Hoffman and Fidel Castro while dating whip-smart actress-artists like Margot Kidder, Karen Black & Julie Christie.
In the course of Paul's story he doesn't hesitate to name the names of the famous co-stars in the historic cast of characters that populate his life but the ultimate story of Paul Williams is of a lucky guy who achieved early success in the belly of the American beast (Harvard & Hollywood) and found it ultimately unsatisfying. He was offered the keys to the kingdom and chose instead to seek wisdom and pleasure in the intellectual and spiritual zeitgeist of the 1960's (revolutionary politics), 70's (expansion of consciousness), 80's (tantric theater and Sanford Meisner acting), and 90's (indie film and his own "eccentricities").
Unlike his professionally ambitious peers who devoted themselves more fully to the treadmill of development-production-release-repeat, Paul drew inspiration from the words of the great French film master Jean Renoir who Williams met as a young man at Harvard. Renoir told him, "A man only has at most three original stories to tell before he starts repeating himself, so try to keep a sense of balance and live your life. Enjoy life".
Following this wisdom to its logical conclusion Paul's filmography is necessarily shaggier and less curated than those of his workaholic colleagues, while his life (as he tells it) has been richer in passionate engagement with the most profound and compelling movements and people of his time. Paul's memoir makes the case that he couldn't become the person he was destined to be if he'd been the kind of director Hollywood demanded, and it's clear he's fine with that. There's nothing necessarily wrong with being a driven artist who sacrifices a part of one's humanity in exchange for the privilege of commanding massive crews creating yearly spectacles for the masses, but I think, in Paul's life, we spy an alternate path. One that balances hungry artistic ambition with a curious seeking spirit, and the courage (hubris?) to follow it into a state of wisdom that can only be found out on the periphery, where Paul Williams lives.
This March, The Roxy Cinema will present the most complete Paul Williams retrospective in history along with Paul Williams in attendance! Harvard, Hollywood, Hitmen, and Holy Men: The Films Of Paul Williams.  Films to be included:
Out Of It (1969) – Paul's first film is a crisp black and white story inspired by his own high school years (shot by John G. Avildsen) about a horny charismatic nerd played by Barry Gordon ("A Thousand Clowns") and his teenage travails, which include being bullied by a dumb jock played by Jon Voight in his first film. Shades of "Fablemans".
The Revolutionary (1970) – Jon Voight is back, this time as an introspective intellectual in search of the revolution, or more accurately, how to revolt. Jennifer Salt, Robert Duvall and Seymour Cassel co-star in the most nuanced representation of student political life of the era.
Dealing Or the Berkeley-to-Boston Forty-Brick Lost-Bag Blues (1972)  – Adapted from the Michael and Douglas Crichton novel of the same name, this Ivy League drug movie is kind of like The Paper Chase meets Le Cercle Rouge with stone faced Robert F. Lyons, who was so compelling in "Getting Straight", and a cast that includes Barbara Hershey, John Lithgow, Paul Sorvino, Charles Durning, Joy Bang & Demond Wilson ("Sanford & Son").
The November Men (1993) – A mind-F of an assassination thriller/political satire that achieves the same level of pleasing disorientation as Orson Welles's "F For Fake" but with more teeth. Paul Williams plays a director who was a 1960's radical. Now, after eight years of Reagan and two years of Bush, this director decides to make a movie about a director who makes a movie about assassinating George HW Bush as a cover for actually assassinating George HW Bush. This is a LOW budget film which only makes it seem more like it might actually be what it is pretending to be.
Mirage (1995) – Paul Williams and his "Nunzio" & "The November Men" collaborator James Andronica team up for a low budget spin on Hitchcock's "Vertigo" with Edward James Olmos & Sean Young.
By Andras Jones
Andras Jones is the host of The World Is Wrong podcast. The latest season of the podcast is a limited series entitled "THE OTHER PAUL WILLIAMS" featuring excerpts and outtakes from "Harvard, Hollywood, Hit Men & Holy Men" and discussions with Paul Williams.