FROM HER TO ETERNITY: NICK CAVE ON SCREEN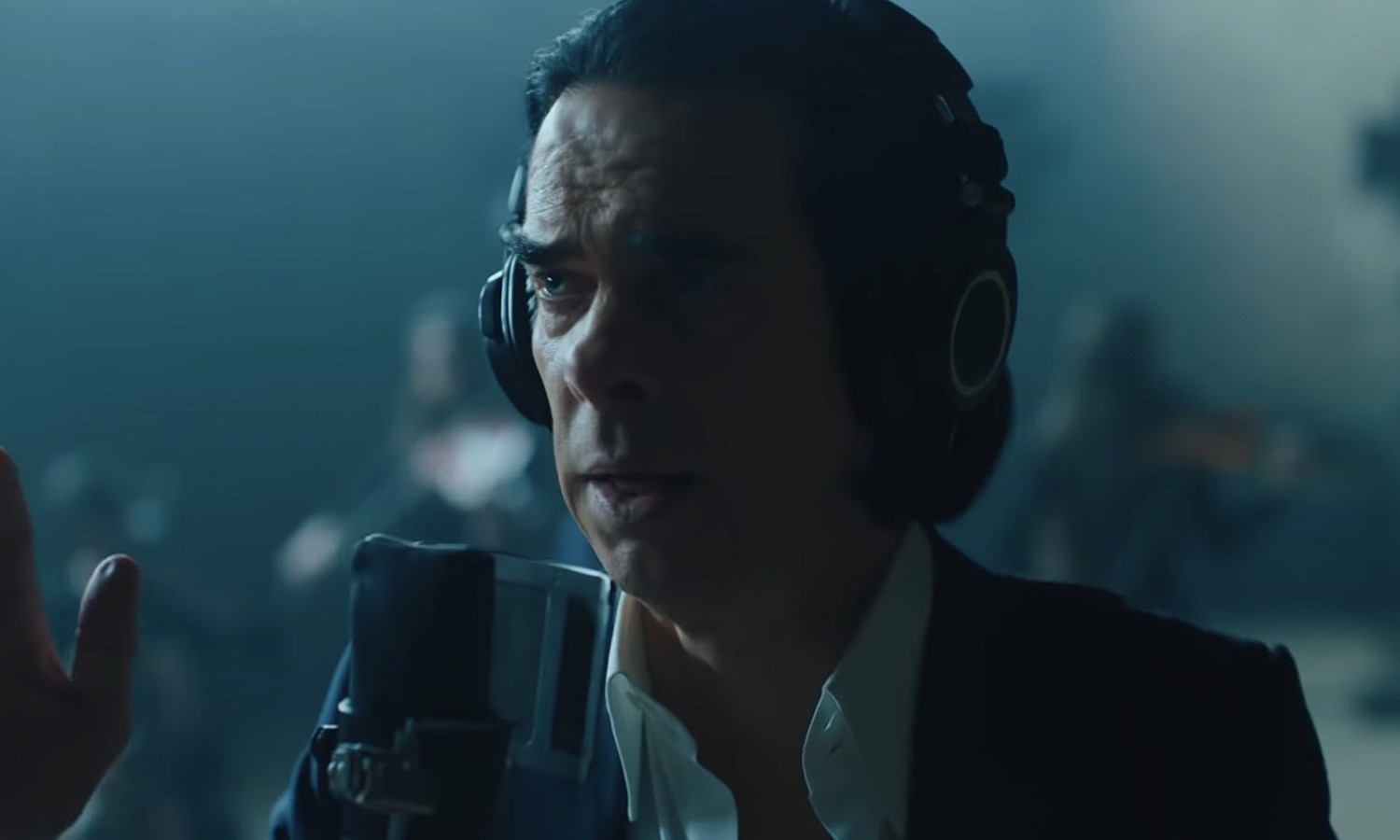 For nearly forty years, Nick Cave has appeared on screen and composed music for over two dozen films. Leading up to the MUBI's global streaming release on July 8th of Andrew Dominik's, This Much I Know To Be True, which chronicles the collaborative process of Cave and Warren Ellis. MUBI and Roxy Cinema New York are proud to present two of the goth crooner's most indelible cinematic contributions: Wings of Desire, in which he appears on screen performing "From Her to Eternity" and The Assassination of Jesse James by the Coward Robert Ford, featuring one of his most exceptional scores. Both films will be screened at Roxy Cinema in 35MM.
WINGS OF DESIRE
In Wim Wenders' iconic Wings of Desire, two angels, Damiel and Cassiel, glide through the streets of a divided Berlin, observing the bustling population. When Damiel falls in love with lonely trapeze artist Marion, the angel longs to experience life in the physical world. Featuring a show-stopping performance by a young Nick Cave, crooning the title track from From Her to Eternity, Wings of Desire is one of the most inexhaustible modern films, presented here in 35MM.
Buy movie tickets HERE>>
THE ASSASSINATION OF JESSE JAMES BY THE COWARD ROBERT FORD
Notorious outlaw Jesse James, a wanted man with a bounty on his head, is a hero to many including the young and zealous Robert Ford in Andrew Dominick's understated yet larger-than-life The Assassination of Jesse James by the Coward Robert Ford. With a hypnotic score by Nick Cave, the film has become an enduring cult classic, best seen on 35mm.
Buy Movie tickets HERE>>
All Roxy Cinema attendees receive 30 days of MUBI free to stream THIS MUCH I KNOW TO BE TRUE, streaming exclusively in 4K on MUBI. Sign up now at mubi.com/roxy.