The Legacy of Lina Wertmüller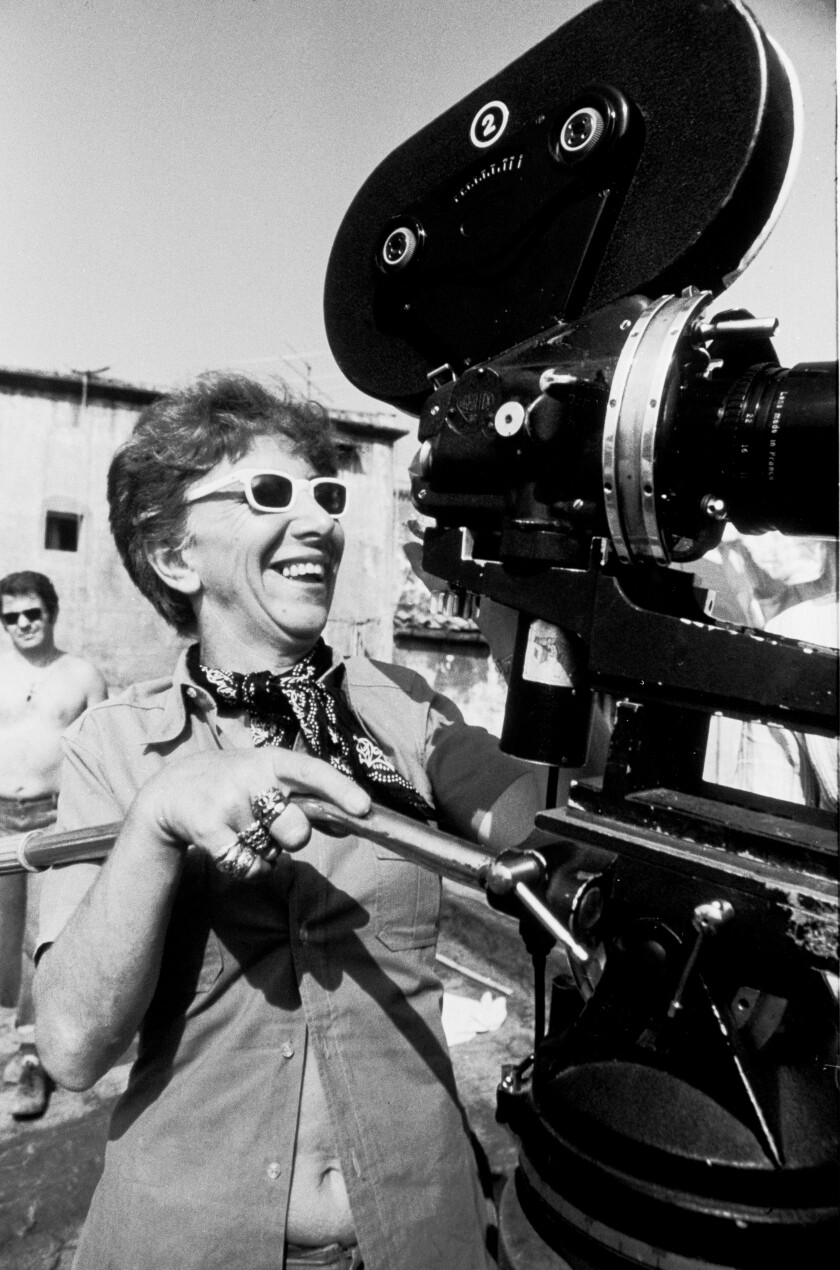 The Seduction of Mimi, or, Mimì metallurgico ferito nell'onore (1972)
Lina Wertmüller entered the 1970's with an already respectable, though largely commercial, body of work (the exception being her debut I basilischi, more of a piece with these later films). Having just come off of the 1968 Spaghetti Western The Belle Starr Story, a project she inherited after its original director exited the project unceremoniously, Wertmüller announced herself properly with 1972's The Seduction of Mimi, the first of nine films she'd make with muse Giancarlo Giannini, and also the one that codified the aesthetics and philosophy that defined the rest of her career. Its Italian title translating out to the more literal "Mimi the metalworker, wounded in honor", the film does in fact follow Gianini's prideful metalworker Mimi who flees Sicily and his family for Turin after angering the local mafia, picking up a young Trotskyist girlfriend and a new union gig along the way. Wertmüller's loopy, mean comedy continues to complicate itself from there, her script an impressively dense (and very goofy) piece that still resonates. Playfully edited and informed by Wertmüller's time as a pop cinematic stylist, The Seduction of Mimi has a broader appeal than might be expected, a totally pessimistic film that's also a lot of fun.
Swept Away… by an Unusual Destiny in the Blue Sea of August, or, Travolti da un insolito destino nell'azzurro mare d'agosto (1974)
In the two years between The Seduction of Mimi and Swept Away Wertmüller managed two more features, knocking out the monumental Love and Anarchy and the overlooked All Screwed Up in quick succession. Perhaps her finest work, or at least the most prominent thanks in part to Guy Ritchie and Madonna's bizarre 2002 remake, Swept Away arrived in the midst of a hot streak that would culminate with an Oscar nom for her next movie. The thorniest film in a career defined by its gleeful combativeness, Swept Away pares back her previous films' manic plotting, hinging the action on one of her most straightforward (and provocative) conflicts. Reuniting with Giannini and Mariangela Melato (also in The Seduction of Mimi), Wertmüller casts the pair in an antagonistic relationship: the former a communist sailor whos been hired by the latter to sail her and her patronizing, bourgeoise friends around on their swanky yacht. When a storm strands them on an island alone together, Giannini's brutish sailor takes the opportunity to exact revenge, establishing a new order enforced by humiliation and sexual violence. As gorgeously shot as it is tonally nasty (the "Blue Sea" of the title captured in rich, reverent color), Swept Away remains a challenging film to this day, beguiling and unnerving in equal measure.
Seven Beauties, or, Pasqualino Settebellezze
Wertmüller's creative streak continued on unabated into 1975 with crossover sensation Seven Beauties, a demarcation point in her career that saw the film anointed by the Academy (unfathomable today), nominating her for Best Director and Best Original Screenplay, and Giannini (on their fourth collaboration together at this point) for Best Actor. This attention would lead to a rare two year break from filmmaking while Wertmüller made an ill-fated attempt at going Hollywood via a Warner Bros contract, and while she would never enjoy as much success in the U.S. again (many of her 80's and 90's films remain undistributed here), Seven Beauties feels like a movie that shouldn't have ever gotten so popular here anyhow. Centering Giannini once more, Seven Beauties follows Pasqualino, a small time pimp and male chauvinist who enlists under Mussolini to escape the law, only to desert. Quickly caught, Pasqualino ends up in a concentration where his sense of order is upended by a based desire to survive. Echoing the ideas of The Seduction of Mimi and Swept Away, though deviously reconfigured, Seven Beauties is a worthy successor to those two, the three forming a fiercely intelligent, proudly divisive trilogy.