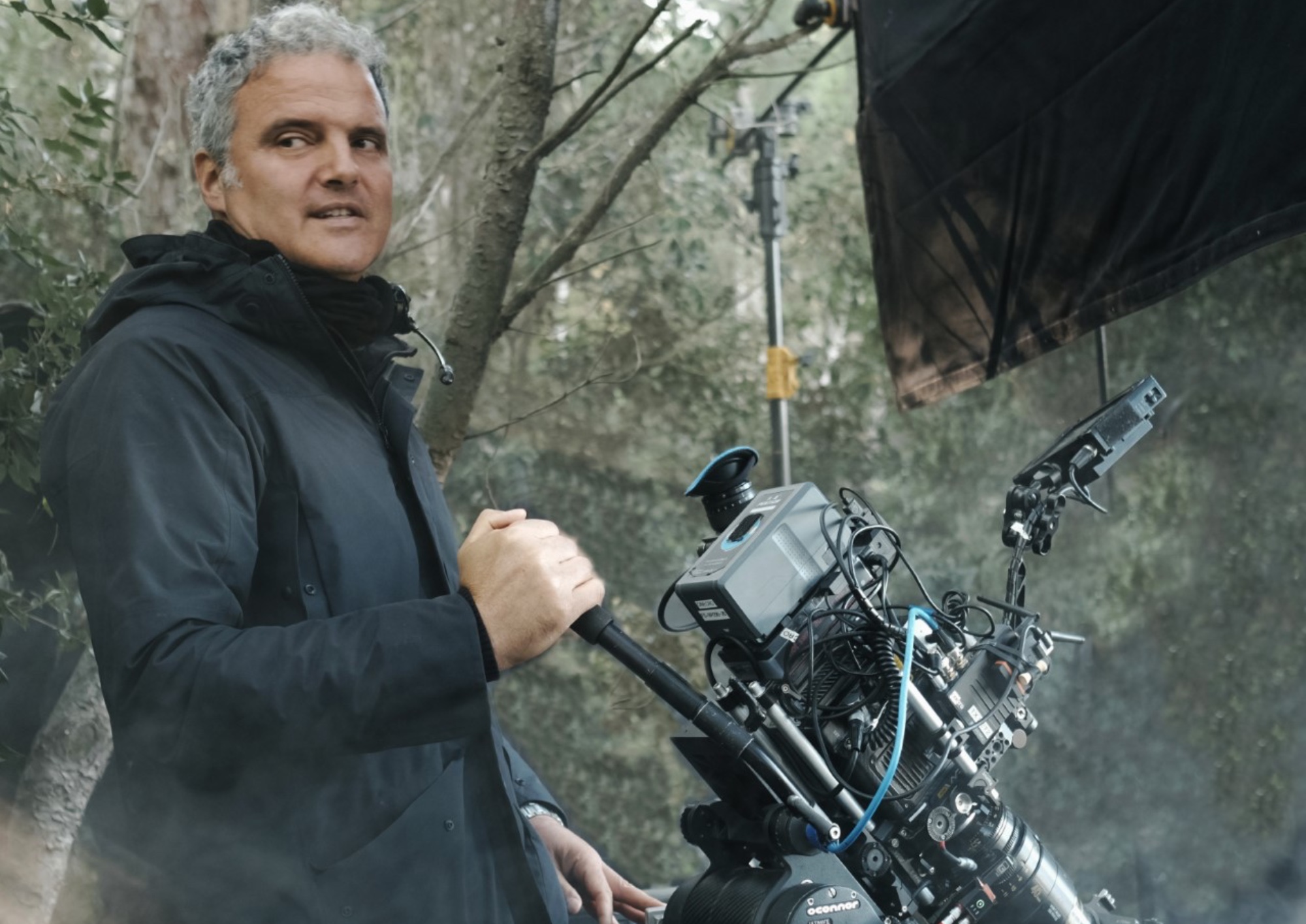 Sam Levy is an incredibly talented, working American Cinematographer. He has worked with many illustrious directors throughout his career including Kelly Reichardt, Noah Baumbach, and Rebecca Miller. Roxy Cinema recently sat down with Sam in anticipation of his upcoming double feature that showcases The King Of Comedy, his personal print of Mistress America, and a LIVE Q&A on November 5th by the man himself!
What is your first memory of film?
When I was 13 years old, my movie buff father showed me The Virgin Spring. It was the first time I saw a movie as something other than entertainment – magic! I'll never forget the quality of that black and white image on our Sony Trinitron TV. The bright parts in the image were utterly bleached and the shadows were inky like a dark forest. The only black and white images I'd seen were Three Stooges and Honeymooners reruns on TV, this was altogether different. I soon learned that the film was directed by Ingmar Bergman and that his cinematographer was named Sven Nykvist. My local video store manager was a Bergman enthusiast and stocked all of his films on VHS. I must have watched 30 of them that same year.
How did you decide to be a cinematographer?
My father was a professional violinist in The Boston Symphony Orchestra. I grew up backstage at Symphony Hall surrounded by people like Leonard Bernstein, Itzhak Perlman and Yo-Yo Ma. I spent my childhood sitting in rehearsals watching Bernstein painstakingly rehearse Brahms symphonies until the music sounded otherworldly. My father would practice for 6 hours at home before heading to orchestra rehearsal. I learned at an early age that to create virtuosic art takes an incredible amount of passion, dedication and hard work. Once I saw the films of Bergman and Akira Kurosawa, it occurred to me that filmmaking rhymed with classical music, and that had great appeal.
Eventually I went off to college and majored in comparative literature, but my school offered a 16mm filmmaking class. It was extremely competitive to earn a spot in this class, but I convinced the teacher to let me in. The class was taught by the legendary avant-garde filmmaker Leslie Thornton, who taught me the fundamentals of filmmaking that I still draw on to this day. How to load a movie camera, prepare for a shoot, edit, light and record and mix sound. Leslie was incredibly encouraging and was always telling me that I could be a professional cinematographer if I was interested — I was! It goes to show how important it is to hear encouraging words from a mentor early on. I became a full time camera assistant and got to work for the brilliant and iconic cinematographer Harris Savides. Harris became a really important mentor to me. He taught me that there is nothing elegant about making a movie. It's incredibly hard work, and the best chance you have to do great work is to be the hardest working person in the room. Eventually I stepped away from camera assisting and became a full time cinematographer.
What was your creative partnership with Noah Baumbach like? All the director's you work with?
Noah is incredibly generous and fun. Our working relationship was strengthened by our common interest in the French New Wave director Eric Rohmer –– I studied film theory with Rohmer as a college exchange student in Paris; Noah was always asking me about my experiences with him. We immediately clicked over a shared love of the same bands, authors and photographers. Most of all we share a deep obsession with movies. At the end of the day, a successful partnership with a director has everything to do with enjoying the time you spend together. You may end up spending 16 hours a day with this person for months on end –– the fun we have together always shows up onscreen.
You shoot music videos, comedy specials, and movies, what is the difference between them and how do they all thread together?
The common thread between any of the projects I've been lucky to photograph is my personal quest to work with the most passionate and talented collaborators possible. If a director has a hint of the virtuosity I saw as a child in Leonard Bernstein or Yo-Yo Ma, I'm in! But it doesn't begin and end with the director. It's the entire team on the crew as well.
Why did you choose Mistress America and King Of Comedy as a double feature?
Both films are concerned with the frenetic energy of the deeply ambitious. The Robert De Niro character in King of Comedy and the Greta Gerwig character in Mistress America are prisoners to a desire to achieve on a spectacular level. Selfishly, I've never seen a print of King of Comedy, and wanted to see it at the fabulous Roxy! And my personal print of Mistress America has never been screened publicly before — it felt like a perfect opportunity